The gig was held at The Red Rattler, a fantastic little venue in Marrickville that's essentially a community performance space. This is me towards the end of the night, feeling sleepy.
Sarah, one of the volunteer bar staff, wearing a National Stroke Foundation bib and spreading the message.
The crowd!
See that counter in my hand? It reads 200!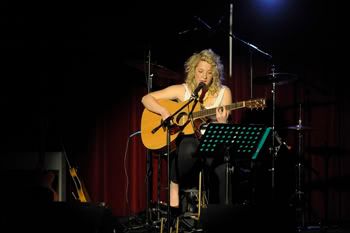 Maryanne, the first act of the night.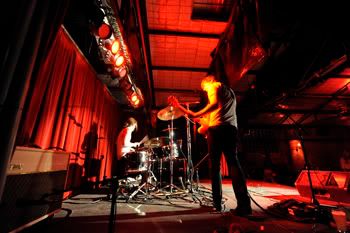 one66, who were on second.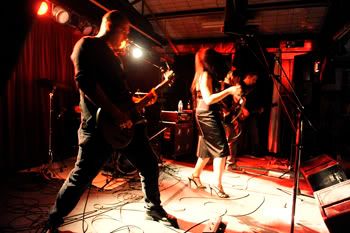 2010, the third to take to the stage.
Oryus, the penultimate act.
The last band of the evening was Esta Banda Apesta, but unfortunately I don't have any photos of them, as the photographer had to leave before their set. And speaking of the photographer, all of these photos were taken by Phil Rogers, who is now my favourite photographer in the world because he gave up his Friday night to volunteer at the gig and take almost 600 photos for me. Clicky for a lot more photos!